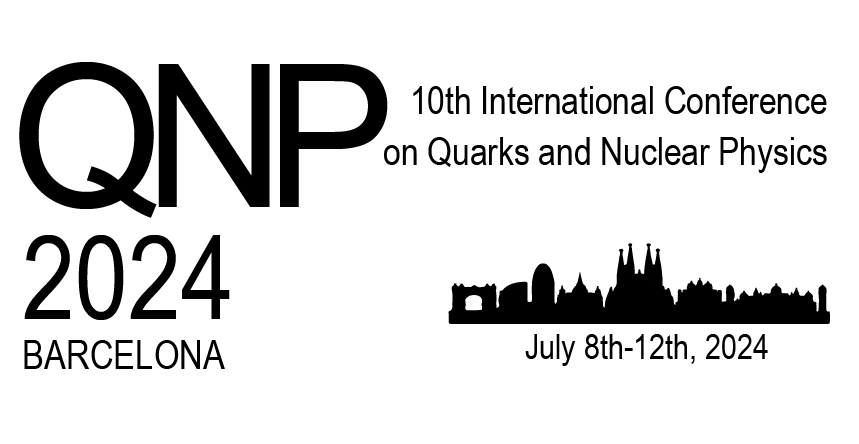 ---
The 10th International Conference on Quarks and Nuclear Physics will be hosted by the Institute of Cosmos Sciences of the University of Barcelona on 8-12 July, 2024. This conference follows the series of meetings previously held in Adelaide, Julich, Bloomington, Madrid, Beijing, Palaiseau, Valparaiso, Tsukuba and Tallahassee.
Experimenters and theorists discuss recent developments in the field of hadron and nuclear physics, continuing previous discussions and presenting new results on the quark and gluon structure of hadrons, hadron spectroscopy and decays, hadron interactions and nuclear structure, and hot and cold dense matter.
Local Organising Committee (ICCUB)
Anna Argudo (Administrative Staff)
Mario Centelles
Volodymyr Magas
Antonio Márquez
Vincent Mathieu
Javier Menéndez
Esther Pallarés (Administrative Staff)
Assumpta Parreño
Robert Perry
Àngels Ramos
Arnau Rios
Laura Tolós
Juan Torres-Rincon
---

Acknowledgements
This event is part of the grant CEX2019-000918-M funded by MCIN/AEI/10.13039/501100011033.

---