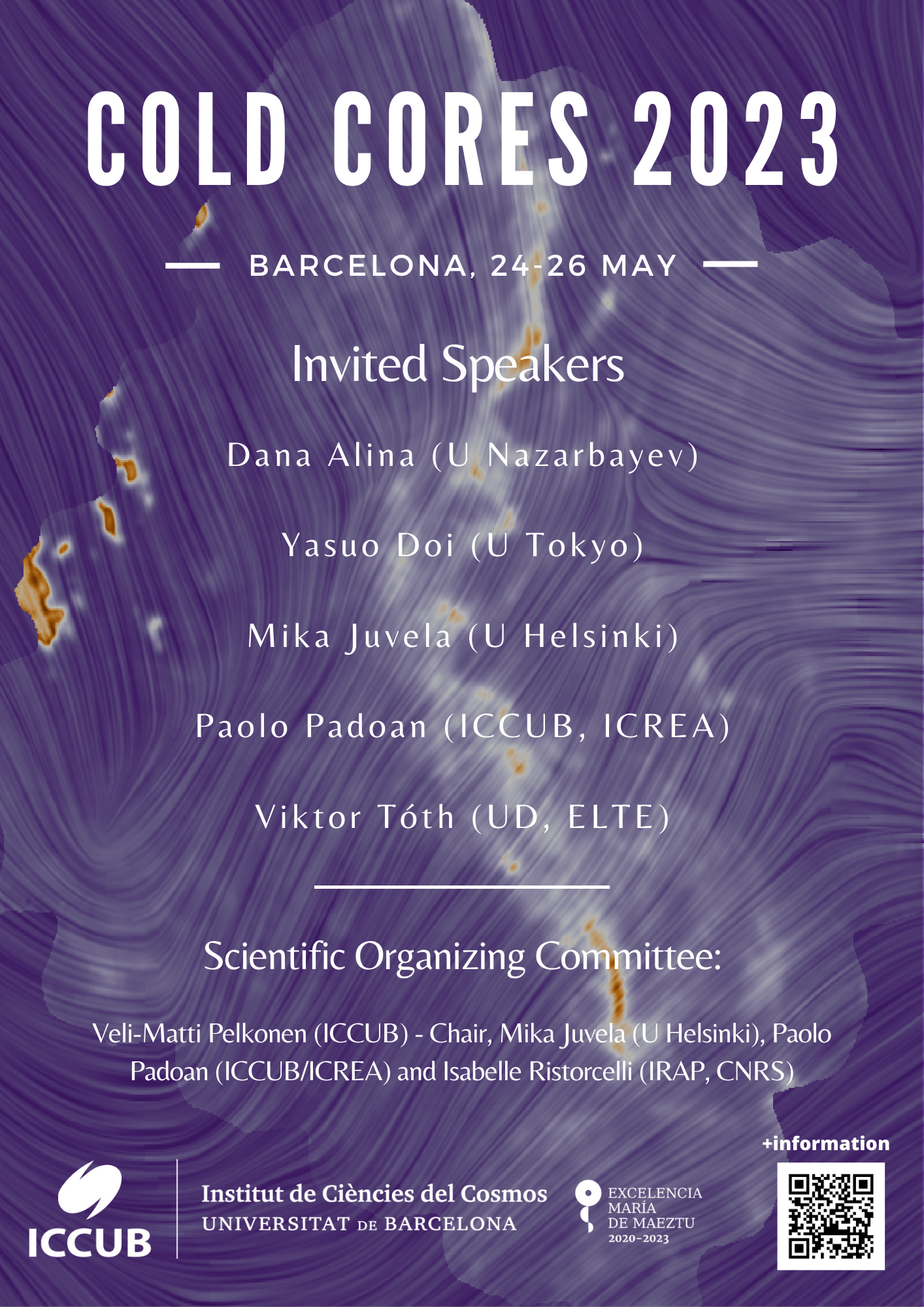 Cold Cores refers to the research projects that were conducted using the Planck and Herschel satellites. Planck mapped the whole sky at several submillimetre wavelengths. The observations were used to locate over 13000 cold objects all over the Milky Way. These are either clouds that may in the future form new stars or they may also be dense regions within already star-forming clouds. The Herschel satellite was launched at the same time with Planck. It had a much higher spatial resolution than Planck and it also covered partly shorter wavelengths. We had an open time key programme Galactic Cold Cores which used Herschel for dedicated follow-up observations of the Planck clumps.
The Cold Cores project has had annual meetings and teleconferences since 2010. The 13th meeting of the Planck and Herschel project on Cold Cores will be held in Barcelona from Wednesday the 24th till Friday the 26th of May, 2023. The programme will consist of normal presentations and of discussion sessions on observing projects and ongoing studies.
Chair
Veli-Matti Pelkonen (ICCUB)
Scientific Organizing Committee
Mika Juvela (U Helsinki)
Paolo Padoan (ICCUB/ICREA)
Isabelle Ristorcelli (IRAP, CNRS)
Invited Speakers
Dana Alina (U Nazarbayev)
Yasuo Doi (U Tokyo)
Mika Juvela (U Helsinki)
Paolo Padoan (ICCUB, ICREA)
Viktor Tóth (UD, ELTE)

Acknowledgements
This event is part of the grant CEX2019-000918-M funded by MCIN/AEI/10.13039/501100011033.